AU – Breathless PTY LTD is offering breathwork instructor courses for those interested in breathwork teacher training. The 5 day training course teaches profound scientific insights, elite performance practices, and the latest breathwork methods. The 5 days are part of a 3-month interactive training that comprises 12 hours of online breathwork masterclass lessons, 100 hours of breathwork practice, 5 days of immersive instructor training, and a 28-day follow-up breathing training program.
The online breathwork masterclass delves into science, data, theory, and personal practice needed to complete the rest of the course. They have a complete A-Z guide that explains tools, techniques, and revolutionary methods in ways that are easy to understand. This is the first phase of the instructor training and it is conducted purely online using breathwork videos among other tools.
Afterward, learners are taken through a 5-day immersive instructor training that is a physical, all-inclusive retreat. They retreat to a mountainside or other parts of nature to practice that which they learned theoretically and implement their breathing blueprint. The retreat presents an opportunity for learners to interact one-on-one with other learners and their instructors. It allows a hands-on approach and close monitoring of each learner's breathing techniques.
For the next 28 days following the retreat, learners get the full support, guidance, and mentoring they need to implement the breathwork teaching skills and abilities in their communities. Each learner is assigned to a tribe whom they will meet with once every week to monitor progress and share experiences. In addition, Breathless PTY LTD gives each learner; group mentoring, a tailor-made breathwork program, and one-on-one coaching sessions with a Master Instructor to ensure one stays on the right path to success.
In addition to the breathwork instructor course, Breathless PTY LTD also offers free courses available for clients to practice breathing from the comfort of their homes, as well as paid virtual breathing courses. The company offers different retreats to help clients get an in-depth practice of the knowledge gained in the theoretical materials. They have breathwork training for clients in diverse levels ranging from beginner, intermediate, and advanced levels.
A company representative had this to say about their services,
"Breathless is the culmination of years of practicing various breathing protocols and holistic well-being methods. It is a coming together of like-minded souls in a safe environment to embark on a journey together. Deepening our connection to nature, each other, and who we are at our core. Of letting go and being alive. Sharing the tools, knowledge, and experience from some of the world's most renowned breathwork experts to apply in everyday life so we can learn how to live in the space between each breath."
Breathless PTY LTD is located at Unit 3, 53 Bower Street, Manly, Sydney, NSW, 2095, AU. For consultation and booking, contact their staff by calling 0403 220 911. Visit the company website for more information on their new breathwork instructor courses.
Media Contact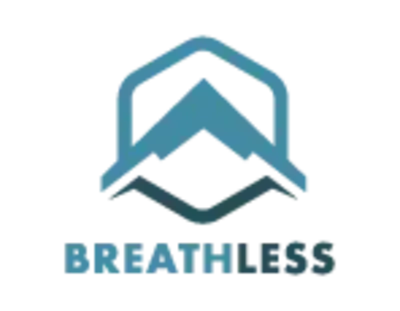 Company Name
Breathless PTY LTD
Contact Name
Johannes Egberts
Phone
0403 220 911
Address
Unit 3, 53 Bower Street, Manly
City
Sydney
State
NSW
Postal Code
2095
Country
Australia
Website
http://www.breathless.com.au/
COMTEX_418476901/2737/2022-11-09T09:32:12
Disclaimer: The views, suggestions, and opinions expressed here are the sole responsibility of the experts. No Daily Scotland News journalist was involved in the writing and production of this article.